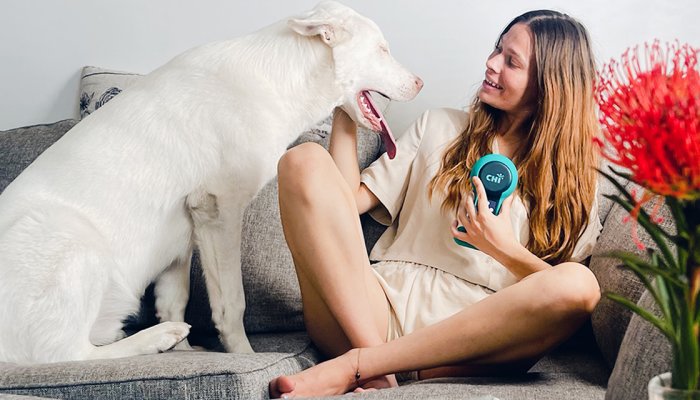 I have switched between sharp and balance settings for my disability. First impression? how shocked delicate this device. It creates a pleasant, vibrating sensation – reminiscent of shaking or swaying to relax. After ten minutes or so, I felt helpless Open—Not angry, more spacious. In addition to pain relief, I started using CHI Palm to support stress levels: I used the deep sense of calm on my chest before bed, or simply on my lap while Meditation. Between deep rest and relaxation, it quickly became the star of my wellness routine for several notable reasons:
Help me disconnect. These days, there are plenty of solutions available to de-stress or develop mindfulness. But almost all of them include a smartphone or some kind of screen. The CHI Palm works without an app, without data collection, and without disrupting sleep or meditation. Before this ritual, I didn't realize how much I needed to disconnect and go offline. This tool gives me a moment to digitally detox, reconnecting to nature's natural frequencies…it's the perfect ear unplug.
It provides gentle pain relief. When I feel pain, I become dependent on me Chi Palm For instant relief. I put it on *literally, where it hurts* for about five minutes, and it's like the discomfort subsides.
It is a tool for mindfulness. Something inexplicable happens when I use CHI Palm while meditating, but I have a hypothesis. This device works at the frequency level – and meditation is about converting our brain to Deep Relaxation for Theta Waves. Away from my daily session, using this massager inspires me to slow down, calm down, and take advantage of the moment.
It calls for deep relaxation. With the stress and pain I've been experiencing lately, I often feel like sleep is out of reach. But preparing Deep Calm has become my favorite calming ritual. It's designed to work deep into the layers of our subconscious, which seems to be the magical equivalent of fainting.