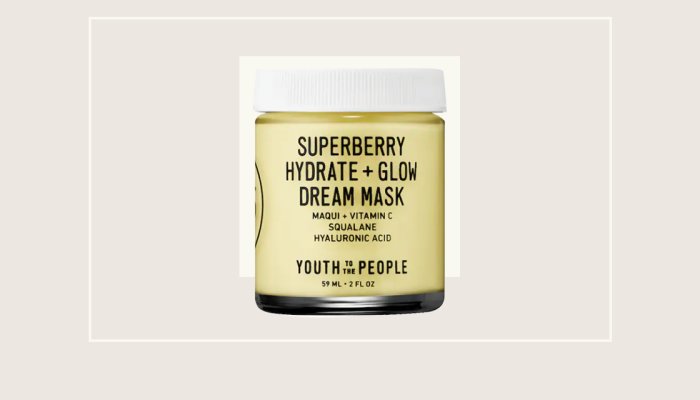 After a quick scan of my personal collection of skincare goodies – it's a perk to work! – I realized that my solution was not inside the various tubes, pots, and bottles. But then I remembered that Youth to the People featured a product specifically designed to keep skin hydrated all night long: the Superberry Hydrate + Glow Dream Mask.
I called in for a sample. After all, Youth to the People is one of the the favorite brands because of their focus on clean ingredients, high-performance products, and concern for sustainability. So far, his formulas have never let me down, and the glow mask is no exception.
The product is packed with hydrating ingredients that I'm no stranger to, but the blend provides a uniquely creamy texture. it contains hyaluronic acidprickly pear, maqui, goji berry, sunflower, squaleneand vitamin C (as Ascorbate THD). Translation: The creamy moisturizer packs a punch in terms of hydrating and radiance-boosting ingredients.
Botanical extracts add an oily edge that acts as a lotion occlusion layer (aka it works to lock in moisture.) This means you'll want to layer on any other skin care products of your choice under dream mask. Think of it like the cherry on top.