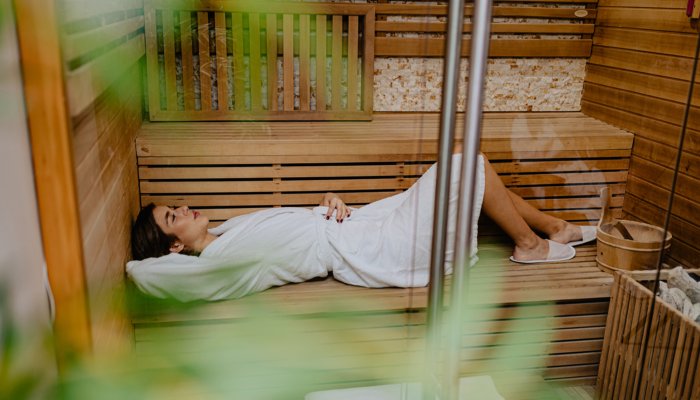 The difference between a sauna and a steam room comes down to the type of heat they provide, explains Safdar Naueen, MD, an internal medicine physician at EHE Health. While a sauna is considered dry heat, a steam room – as the name suggests – produces a steamy and moist environment.
A dry heat sauna at a temperature of 180 to 200 degrees Fahrenheit is ideal Relieve muscle pain1And the Increased blood flow2And the Promote faster recovery3 After a hard workout. Saunas have long been an essential health tool in Scandinavian countries, and their benefits are beginning to spread globally.
The steam room, meanwhile, is a bit cooler, closer to 110 to 120 degrees Fahrenheit, with near 100% humidity, which creates a heavy, damp sensation as soon as you enter. Steam rooms, like saunas, also help Muscle soreness and recovery4.