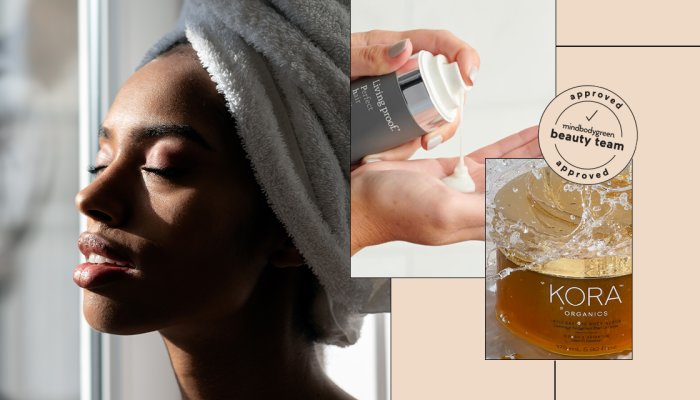 With the season coming to a close, it's hard to escape the palpable "back to school" energy in the air. The end of summer may seem like a race against time – there's this unspoken pressure to soak up the last late-night sunset (sigh), go on an impromptu vacation, and cross out completely all the tasks on your summer to-do list About Me To get it done but not quite done.
As a beauty team, we've talked about that bubbling sense of nostalgia (can you feel nostalgic for something that isn't over yet?) and the anxious energy that naturally arises with autumnal equinox. Of course, fall also brings a lot of excitement — fresh air, changing leaves, amazing makeup trends, uh, don't melt in a puddle of sweat every time you step out of the house — but there's also a sense of urgency during the transition period that can leave you feeling overwhelmed and sad to Somewhat. We feel it too.
So this month, we've hit on products that have helped give us a much-needed downtime. Maybe they gave a nice exfoliation boost or cheer up brightness, but basically, they helped us give ourselves grace. (When two editors separately use the term "cashmere" to describe a product, you know it's like a safety blanket for your senses.)
From an ultra-relaxing herbal steam to a lingering woody fragrance to a buttery-intensive hand treatment, these are the products that have established our routine as of late. Check out our favorite restorative launches from September so you can carefully honor summer and prepare for next season.