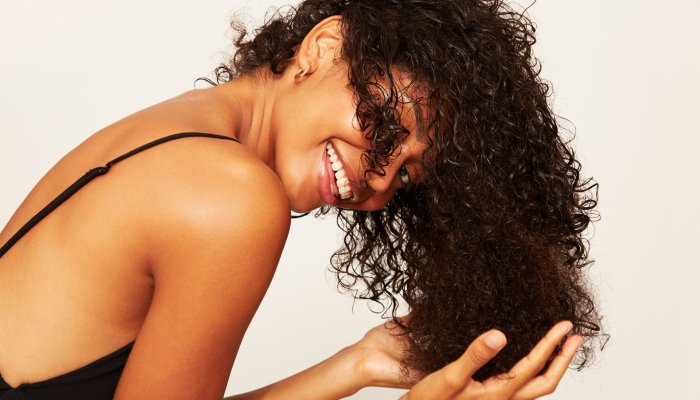 Sodium laureth sulfate (SLS) and sodium laureth sulfate (SLES) are common cleaning ingredients in shampoos. There is a lot of debate about the "toxicity" of the ingredients, but that's talk for another time. Those with curly hair should avoid them for one very simple reason: they are very harsh and drying!
Curly hair is naturally dehydrated and more prone to breakage, so choose very delicate cleansers. Think of it like your skin: If your skin is prone to irritation, you'd switch to a gentle cleanser, right? Well, the same goes for your strands!
The good news is that there are many excellent things to do Sulfate-free shampoo In the market. Look for options that are stocked more with moisturizing ingredients such as vegetable oils and butters: excellent options include shea butter, coconut oil, oat oil, etc.
Co-washing (or a conditioner wash) can also help keep hair clean—while moisturizing it in the process.
"The idea is to use a conditioner, not just any conditioner, as an alternative to shampoo. The ideal co-washing cleanses hair very gently with surfactants, while a typical shampoo uses more concentrated surfactants that really do deep clean hair," he says. SunnyOwner Lumiere Vive Salon.
If you decide to incorporate co-washing (an excellent idea), do it along with the occasional shampoo session for a deeper clean. This can help you avoid buildup and irritation of the scalp. "It's very important to clean your hair deeply; it may not be necessary as often," Sunny notes.