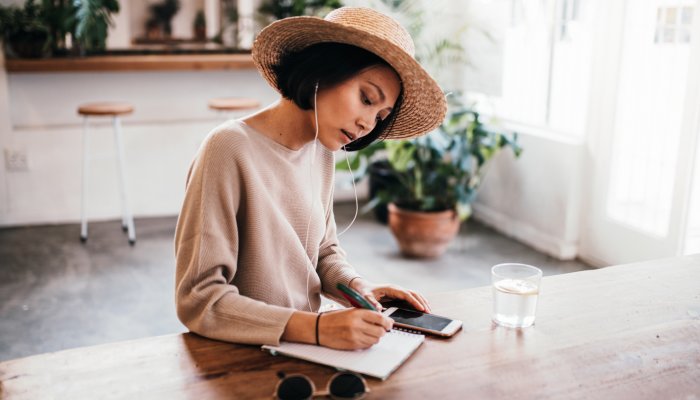 How do you remember? What is your impact on the world and those you love? what or what Objectives Did you achieve what you made? How did you contribute? What words would you use to describe you?
To answer such questions, write your own eulogy. Your eulogy is the letter that someone alive writes and delivers in your memory after your death. When writing this, take someone else's point of view (choose who: eg a child, spouse, friend, business partner, and assume you'll live into your 90s).
The opening eulogy for this piece was written by my student Nicole. Here's another nice example written by my student Justin:
My dad didn't always give me the things I wanted…instead, he always gave me what I needed…and while it wasn't easy when specific "things" felt important to me – looking back now, it taught me some of the most precious lessons in life. The "things" worthy of possession, ambition, and desire are not bought with money but with love, hard work, and dedication.
My father was an incredibly loyal husband, father, and friend – he continually praised the work of all his sons – not the result that came from theirs. Also, one thing that was a little annoying at a young age – but one that went through the hardest times of my life – I kept hearing my dad's voice say, "You work hard, you're going to beat this – this challenge is here for a reason." And so, I worked and conquered — and I always thought of my dad doing both.
My father put me to bed every night he was in town – and every night he whispered "special words" – as we called them – in my ear. They were different for each of my siblings – so I can only talk about what they were like for me. They were always about how special, caring, thoughtful, brave, curious, and persistent girl I was.
Although we won't be able to spend tomorrow together – I want to pass on the same dedication, love and encouragement to my children. And so, not a night goes by when I don't speak special words in their ears and tell them how special, caring, and wonderful they are–how much we love them–and how proud we are of them, and how proud they should be of themselves.
Dad, I love you – and I want you to know how proud we are all of the father, husband, and friend you were. You have brought so much joy, happiness, and devotion into everything I have done. You brought passion, understanding, commitment and a way of thinking that made everyone around you smarter… wiser… and kinder. I love you.